Full Service Vs. COD Companies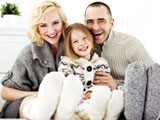 NJCAOG often gets calls from members inquiring about how our prices and services differ from other oil companies. Customers are especially confused when hearing about cash on delivery (COD) companies. The easiest way for us to answer that is to say, "We provide one stop shopping."
All of our oil suppliers are full service companies. This means our dealers not only supply oil, but also provide additional services such as service contracts, credit options, filling options and tank protection.
If your heater breaks down in the middle of winter, it is comforting to know that there is someone you can call; even if it is 2 a.m.
Another important difference between the NJCAOG's full service suppliers and COD companies is that our oil companies offer multiple payment options. This is extremely important for many of our members who depend on the affordability and convenience of budget plans and 20-30 day payment plans. Our budget plans allow our members to spread their payments out evenly over the year. Members pay the same affordable amount each month. The 20-30 day payment plan allows our members to receive a delivery and take up to 20-30 days to pay the bill.
Full service also allows our customers the option of automatic or will-call delivery. Automatic delivery allows our members to remain worry-free about your oil supply. The oil company monitors your usage throughout the year and automatically makes a delivery before you reach a damaging low level. You don't have to traipse across your snow covered yard and peer down into your tank with a flashlight or drop in a measuring stick to check your level every few days. Just sit back and relax, knowing they have you covered.
COD companies may have lower prices; however, these companies are exactly what their description implies. They demand payment up front for oil deliveries and offer a minimum of services in order to keep prices down. They usually run very small operations and consist of one or two drivers who fill their trucks and just make deliveries as the calls come in. In fact, one of the biggest risks you run when doing business with this type of company is that they won't be able to squeeze you into their schedule when it is convenient for you.
Also, many don't offer service, so you can't call them at 2 a.m. if your heater stops working or you have a leaky tank. They don't offer automatic-fill since the most inconvenient part of their business is that they require payment up front. If you need a 250 gallon fill-up, you have to come up with approximately $700 on the spot. Even worse, most of these companies will only accept payment by credit card. So, you can tack on those interest rates and fees to your price per gallon. The money you think you are saving with a COD company usually isn't worth it in the end.
With prices as high as they are, many people can not afford to pay up-front for their oil deliveries. When a minimum delivery of 150 gallons averages a whopping $400, most people need time to come up with the money to pay off that hefty sum.
The bottom line is, we believe our members benefit greatly from full service oil companies. Your comfort, security and convenience are worth it.
Common Billing and Delivery Options Offered by Suppliers
20 Day Billing: The dealer makes a delivery and then you have 20 or 30 days to make a payment in full.
Automatic Delivery: The dealer monitors your usage, using the "Degree Days System" computer program, and automatically fills your tank when you are running low.

Budget Billing: The dealer spreads your payments out evenly over the course of 10 months to a year.

C.O.D.: Cash on delivery or payment up front.
Price Caps: Terms and conditions apply. Limited to certain towns in north and central Jersey.
Service Contracts: Check with your dealer to learn about the range of services they offer.
Tank Protection provides coverage when a leaking heating oil tank causes environmental damage to your property.
Will Call Delivery: You call the dealer for a delivery when you want oil. The dealer must deliver within 48 business hours.
Tank Protection
You should definitely give tank protection serious consideration, especially if you have an underground tank. There are protection companies that specialize in writing policies to insure residential underground heating oil storage tanks, as well as some homeowner policies, that offer special protection for oil tanks. Our Oil Group suppliers have a relationship with Proguard, an oil tank protection company that provides these types of contracts in the state of New Jersey.
You must have protection in place prior to discovery of a potential oil leak. Most, if not all, protection companies require a tank test prior to underwriting the policy and some even require an annual test to renew the policy. Should a leak occur, most protection programs will cover the vast majority of the costs associated with the cleanup as well as the required regulatory reporting. Some of the protection carriers also have a voluntary removal and replacement program after one or more years of coverage.
There are literally 100,000's of Underground Storage Tanks (UST's) located throughout New Jersey. The vast majority of these UST's are used as the primary source of heating fuel in many of our homes. However, if your heating fuel storage system is not properly managed and maintained, PROBLEMS CAN ARISE.
There are certain common signs that might indicate a potential problem is brewing with your Underground Storage Tank. Any of the following conditions listed below, may be cause for concern.
The burner won't fire because there might be water in the tank or an air leak.
You notice an increase in fuel consumption, but don't recall any need for additional heat or hot water.
You see an oily sheen on the water around your property after a heavy rain.
There is an odor in your basement, especially after a rain.
An undetected problem can become very costly; and, at a minimum, you should have your tank tested. The following three types of tests are typically used to determine if your tank might be a concern.
The most cost effective way to test your tank is to regularly check the tank (or have a fuel merchant test it) with a measuring stick and water paste to identify if any water intrusion had occurred. This is the least expensive test and should be done at least quarterly.
Another option is an acoustical tightness test. During this test, the tank is isolated from your heating system and then a gentle vacuum is pulled on the tank. A technician listens for any noise. If a whistle is heard, it is a potential indication of a leak above the oil line in your tank. If a bubble is heard, it is typically an indication of a leak below the oil line in your tank. No noise is a good sign.
Soil Borings are another common way to test. This method can be more expensive if samples need to be sent to a laboratory or drilling equipment is necessary to collect samples. Soil samples are collected from several locations around the perimeter of the tank. Samples can be field screened using hand held devices but often require submission to third party testing labs.
If your tank testing supports that there are no current reasons to be concerned, GREAT! Continue to perform the same tests at regularly scheduled intervals as suggested. However, if the tank testing suggests that there may be reason for concern, you should respond promptly.
Recent changes in New Jersey, state that properly trained and licensed individuals are the only people who can legally remove underground oil tanks, close the excavation and take the appropriate samples to ensure that there is no environmental area of concern. Participation in the NJ DEP State UST Removal and Replacement program mandates that you employ a NJ DEP certified and licensed UST Contractor. Just like any other professional service for your home, remember, not all contractors are created equal and not all companies are the same. Ask for several competitive bids while keeping in mind that the lowest bid is not always the best, and an experienced and trustworthy company is important. Before hiring any contractor, be sure they have proper insurance and are properly licensed. Always verify references and make sure the company you select has adequate staff and resources to complete your project in a timely manner.
Homeowners are encouraged to replace underground tanks with above ground storage tanks NOW to avoid potentially costly problems at a future date. In fact, if you plan on buying or selling a home in the future, this will be an issue. Most realtors advise against buying a home with an underground tank and many tell prospective sellers to switch to an above ground tank before putting their house on the market.
"Degree Day System" - Automatic Fuel Oil Delivery
With automatic deliveries you never need to worry about running out of oil. Your tank will be kept filled based on a computer program called Degree Days. By using this Degree Days System in conjunction with a K Factor, suppliers can estimate the usage of your location and deliver fuel to you when you need it. In today's busy world, it helps to have one less thing to worry about!
A degree day is simply a unit of measuring how cold (or hot) it has been over a 24 hour period. Whenever the average, (or mean) temperature is below 65°, you have a degree day. For example, if in a 24 hour period the high outside temperature was 70° and the low was 50°, then the average temperature for that day was 60° - halfway between 70° and 50°. This is 5 degrees less than the base temperature of 65°. Therefore we can say that there were 5 degree days for the period.
Along with the degree days, there is what is called a K-Factor. A K-Factor is simply a number for showing how fast a customer uses fuel. Once the K-Factor is established for a given customer, it is multiplied by the usable gallons of fuel in the customer's tank to find how many degree days can elapse between deliveries.
By keeping track of how many degree days have accumulated, oil companies have a system for knowing just when to deliver fuel oil to any individual customer.
Price Caps
A "price cap" is an added protection that represents the most a member would pay per gallon for the season no matter how high prices climb. For example if you had a price cap of $2.00 per gallon, you would never pay more than $2.00 per gallon the entire heating season. Even if prices climbed to $3.00 per gallon in February, you would only pay $2.00 per gallon.
When oil prices are below the cap price, our members pay the discounted NJCA Oil Group price according to the market. Therefore, if the Oil Group market price drops to $1.50 per gallon, you would pay $1.50. It is a win/win situation.
What differs with our price caps over other companies is that we don't charge you a fee to participate in price cap program. There is no price cap "enrollment fee" or per gallon fee. You get all the protection with none of the hassle.
Price caps are offered by our suppliers in Central and Northern New Jersey. All require you to be on automatic fill and most also require you to be on a budget billing plan. You must also keep your account with the oil company and your Oil Group membership current to enjoy the added benefit of the price cap.
Please call our office for details.

1-800-464-8465