NJCA Oil Group Member Log-in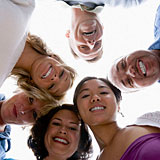 You must be an Oil Group Member to use this feature.
To view information on your fuel supplier/vendor, please click on your Vendor Type below to log in. A new window will then open, asking for your username and password. If you forget your vendor type, username and/or password, please use the Member's Request for Log-in Information Form below.
Vendor Types

Member's Request for Log-in Information

"Degree Day System" — Automatic Fuel Oil Delivery
With automatic deliveries you never need to worry about your oil tank again. Your tank will be kept filled based on a system called Degree Days. By using this Degree Days System in conjunction with a K Factor we can estimate the usage of your location and deliver fuel to you when you need it. In today's busy world, it helps to have one less thing to worry about!
A degree day is simply a unit of measuring how cold (or hot) it has been over a 24 hour period. Whenever the average, (or mean) temperature is below 65°, you have a degree day. For example, if in a 24 hour period the high outside temperature was 70° and the low was 50°, then the average temperature for that day was 60° — halfway between 70° and 50°. This is 5 degrees less than the base temperature of 65°. Therefore we can say that there were 5 degree days for the period.
Along with the degree days, there is what is called a K-Factor. A K-Factor is simply a number for showing how fast a customer uses fuel. Once the K-Factor is established for a given customer, it is multiplied by the usable gallons of fuel in the customer's tank to find how many degree days can elapse between deliveries.
By keeping track of how many degree days have accumulated, oil companies have a system for knowing just when to deliver fuel oil to any individual customer.

Determine the Gallons of Heating Oil in Your Tank
HEATING OIL TANK CHART


(Approximate U.S. Gallons for each 1-inch level)

Width/Dia.

275H
275V
330H
330V
500
550
1000
1080

Length

27x44"
44x27"
44x27"
27x44"
48"
48"
48"
48"

Inches

60"
60"
72"
72"
65"
72"
130"


GALLONS OF HEATING OIL IN TANK

1"

6

2

8

2

2

3

5

8

2"

14

5

17

6

7

8

14

19

3"

23

9

28

11

13

14

26

32

4"

32

14

38

16

20

22

40

47

5"

42

19

50

23

28

30

55

64

6"

52

25

64

30

36

40

72

83

7"

63

31

76

37

46

50

90

103

8"

74

38

90

44

55

60

110

124

9"

85

44

103

52

66

71

130

145

10"

96

51

116

60

76

83

150

169

11"

108

58

131

68

88

95

173

193

12"

120

65

144

77

99

107

196

219

13"

132

72

158

85

111

120

219

244

14"

144

79

172

94

123

133

243

271

15"

156

86

186

102

135

146

267

298

16"

168

94

199

110

148

160

292

327

17"

179

101

214

119

161

174

317

357

18"

190

108

227

127

174

188

342

386

19"

201

115

240

136

187

202

368

415

20"

212

122

254

144

200

216

394

444

21"

223

129

266

152

214

230

420

473

22"

233

136

280

161

227

245

446

502

23"

243

143

292

169

241

260

473

534

24"

252

151

302

178

254

275

500

561

25"

261

158

313

186

268

290

527

591

26"

269

165

322

195

281

305

554

620

27"

275

172

330

203

295

320

580

649

28"

179

211

308

334

606

678

29"

186

220

321

348

632

707

30"

193

228

334

362

658

736

31"




200

237

347

376

683

764

32"

207

245

360

390

708

793

33"

214

253

373

404

733

820

34"

221

262

385

417

757

848

35"

228

270

397

430

781

875

36"

235

277

408

443

804

901

37"

242

285

421

455

827

926

38"

248

292

432

467

850

951

39"

254

299

443

479

870

973

40"

259

305

453

490

890

994

41"

264

311

463

500

910

1014

42"

268

316

472

510

928

1033

43"

272

320

481

520

945

1050

44"

275

322

488

528

960

1065

45"













495

536

974

1078

46"













501

544

986

1089

47"













506

547

995

1095

48"













509

550

1000